2020 online spring orders closed
The catalog for spring 2020 orders & deliveries is now closed. Contact us by email and phone for your summer and fall projects, and for spring 2021.

IMPORTANT MESSAGE: The garden center of the Pioneer Nursery will NOT BE OPEN TO THE PUBLIC this year. Only people who have booked by phone or internet will be allowed to come to the nursery, and by APPOINTMENT ONLY. There will be no staff prepared to receive you without an appointment. To reserve plants and / or make an appointment, contact us by email or phone. THANK YOU for respecting our instructions and for not coming unexpectedly to the nursery. Happy 2020 season everyone!

Browse our online catalog or call us for details.
A cooperative company in "Le Levier des artisans", The crafsmen's lever
The garden center, the design and landscaping department and the tree nursery are some of the commercial activities of the Cooperative "Le Levier des Artisans" in Mont-Louis. The Pioneer Nursery will is a trademark of the Cooperative. The employees are devoted to a self-assigned mission : to provide a wide variety of fruit and hardy plants, adapted to the northern climates and in perfect health. The Pioneer Nursery joined the Cooperative to facilitate networking with other craft businesses in agro-food, popular education and community development.

We hope to continue to share our two great passions: health through self-production and maintenance of plants and fulfillment through projects that we can carry out ourselves.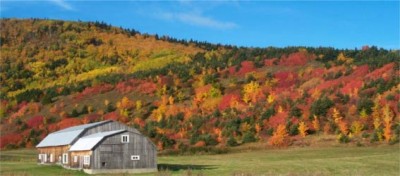 Looking forward to meeting you,
The pioneers nurserymen of Mont-Louis
Haute-Gaspesie, Quebec